SimmerNote: World's First Teaser Message Platform
Dec 8 , 2023
Do you ever feel that your text messages aren't having the impact you'd like? Do you find yourself piling on endless emojis to make them stand out? A downside of instantaneous communication today is it can feel ignorable sometimes, no matter what the content.
www.SimmerNote.com and our mobile app offers a new way to create curiosity and anticipation around any message you wish to send. SimmerNote is based on old school teaser campaign psychology, brought to the world of personal messaging. It builds on the idea that we tend to be more curious about something when we need to wait for it. Companies have been using teaser campaigns for many decades as an intriguing way to reveal new products. SimmerNote now extends this idea to personal messaging, and fully automates the tease and reveal process in a few easy steps.
Here's an example: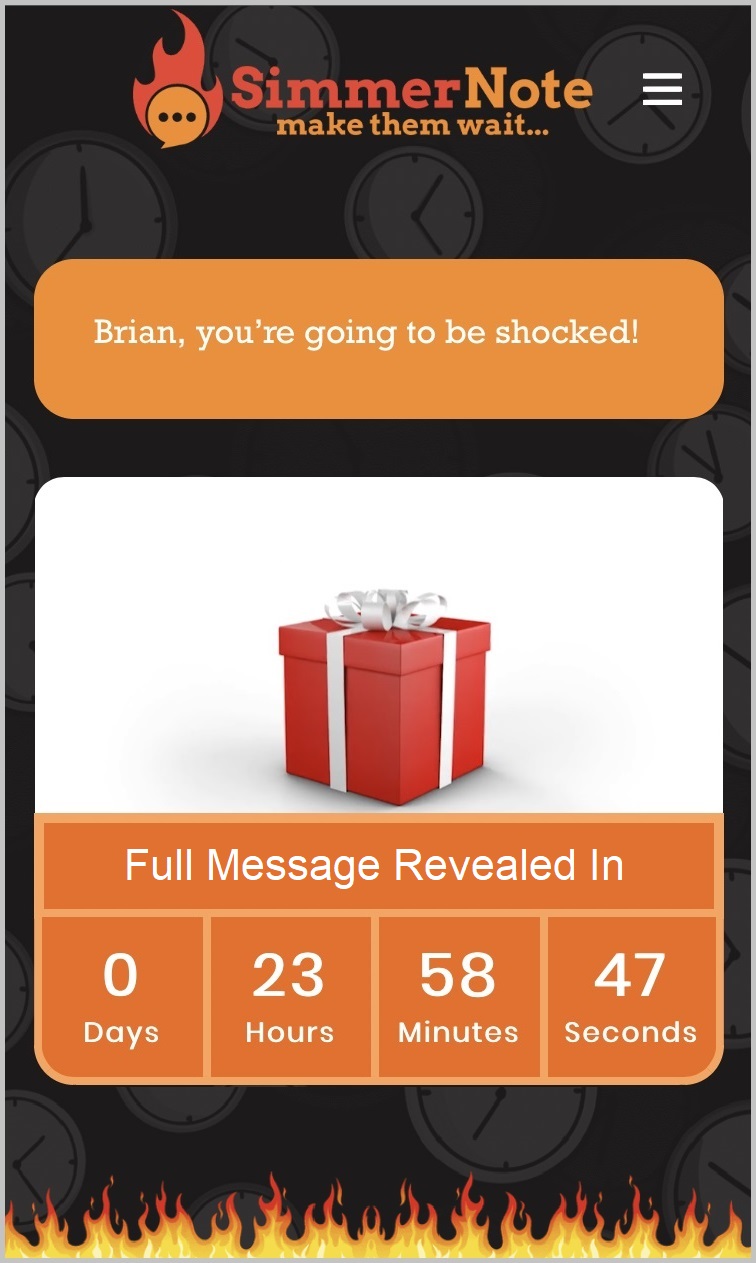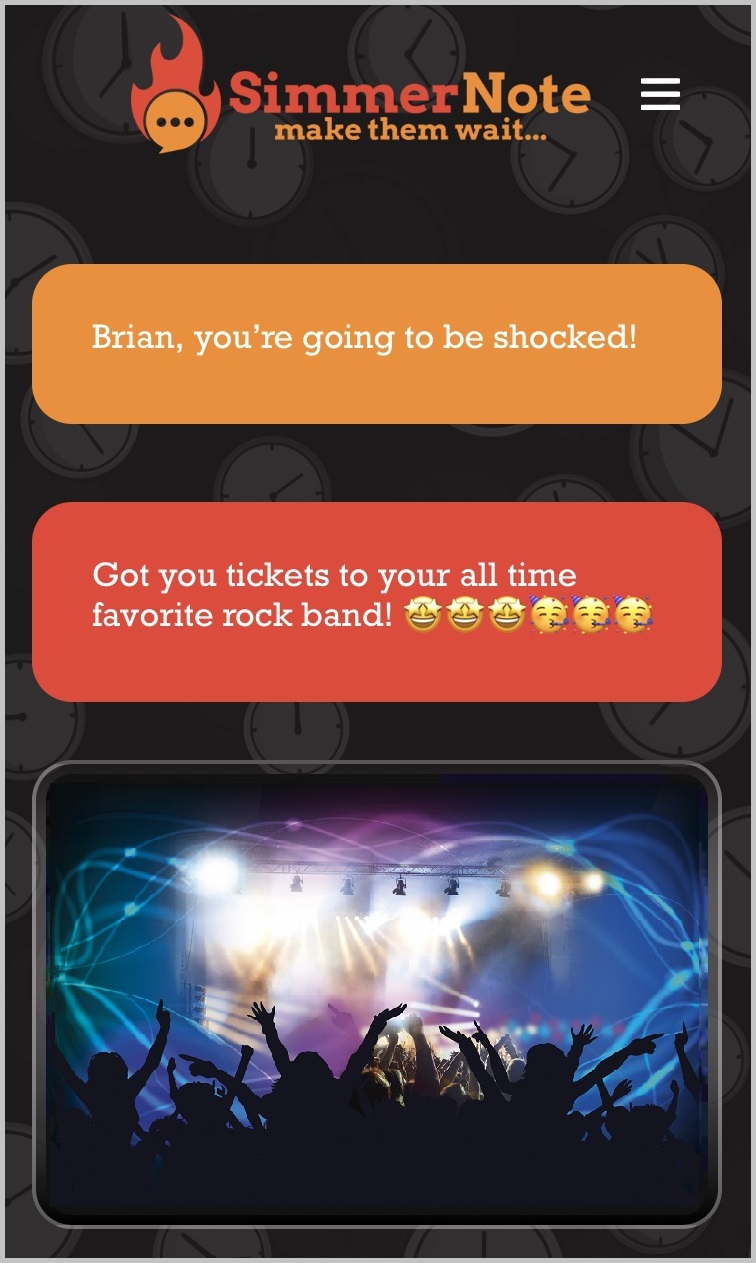 Every SimmerNote consists of two parts: a Teaser message which is immediately viewable, and a Reveal message which gets unveiled only after a specified time period. You set the Reveal countdown timer anywhere from 5 minutes up to 7 days, and also select a themed teaser animation to accompany your message. Your contacts can receive optional reminders when your Reveal message is ready to view.
SimmerNote is perfect when you want to grab someone's attention and build suspense. It's great for all sorts of occasions where you wish to tantalize someone and leave their imagination simmering with what's behind your Reveal message. Some popular uses include:
Romantic gestures
Unveiling gifts and gift cards
Birthday surprise
Humor, pranks, jokes
Confessions
Secrets
Personal announcements
Upcoming events
Showing gratitude
SimmerNote is free to use, and is easily delivered through all your existing messaging apps.You can send them to individuals or to groups of any size.
Patience is a virtue now applies to messaging, but in a positive way. The next time you're looking to send that special message to make a real impact, try www.SimmerNote.com